Trophy Board II™ (Deer Skinning Hanger - Wild Game Gambrel and Cutting Board System)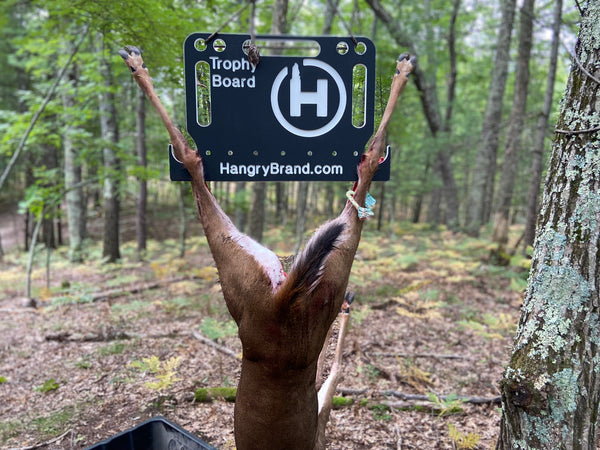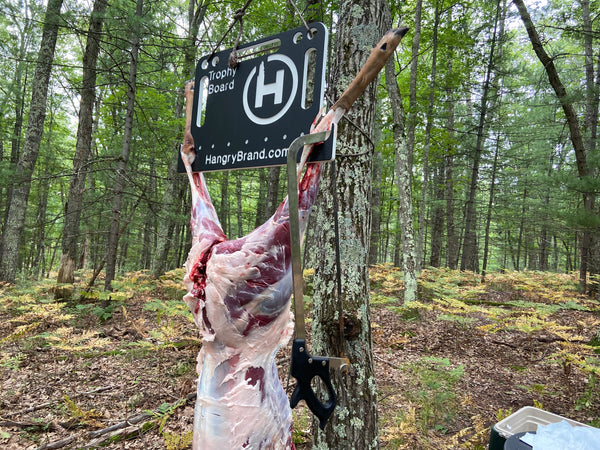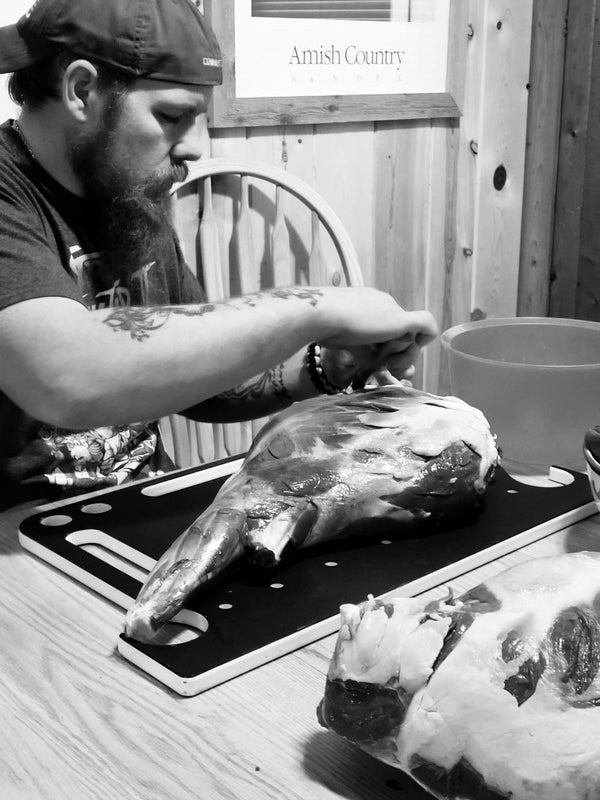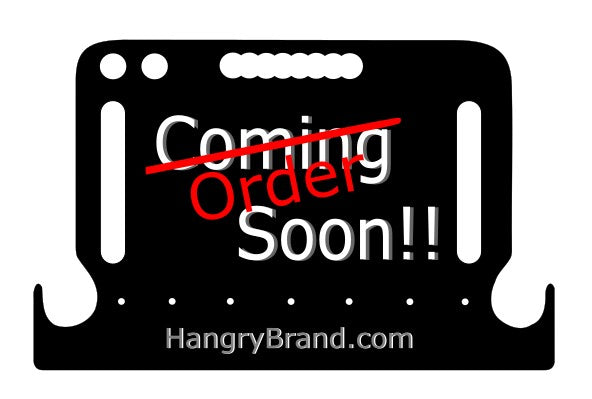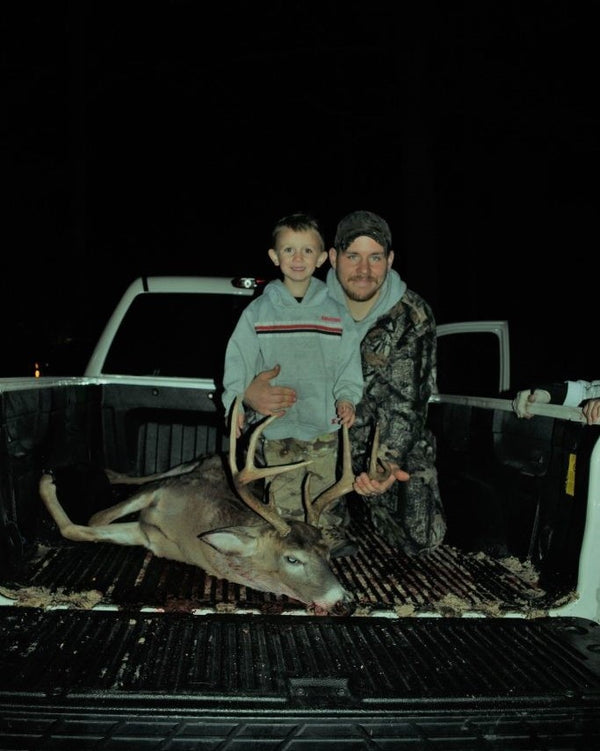 Trophy Boards are patented and manufactured using our proprietary process from high density polymer materials. They can handle your biggest Big Game animal.

3,000lb capacity! No other gambrel on the market comes close.
Gambrel size measures approx. 24 inches wide by 15 inches tall.

Perfect for caping out your next trophy buck.
Hands down a 'game changer.' This isn't your Granddad's gambrel stick (but your Grandkids will own it). Use this hanger to skin and quarter your quarry and then use it again as an oversized cutting board to debone or fillet your next meal.
Trophy Boards are versatile enough to be used in scraping/fleshing hides for tanning or for plucking feathers from your next Thanksgiving dinner.
Put your unique stamp on what's already a tradition by defining your Deer camp! Instead of an old metal bracket why not use a Trophy Board as camp signage. Your HangryBrand™

 

Trophy Board™

 

is easily customizable via engraving, or by simply using custom decals.
HangryBrand's Trophy Board™ is guaranteed not to chip, peel, or crack. It's easy to clean with soap and water, and never corrodes, rots, or rusts.