Kick-ass Deer Drag - Anodized Aluminum with Paracord Rope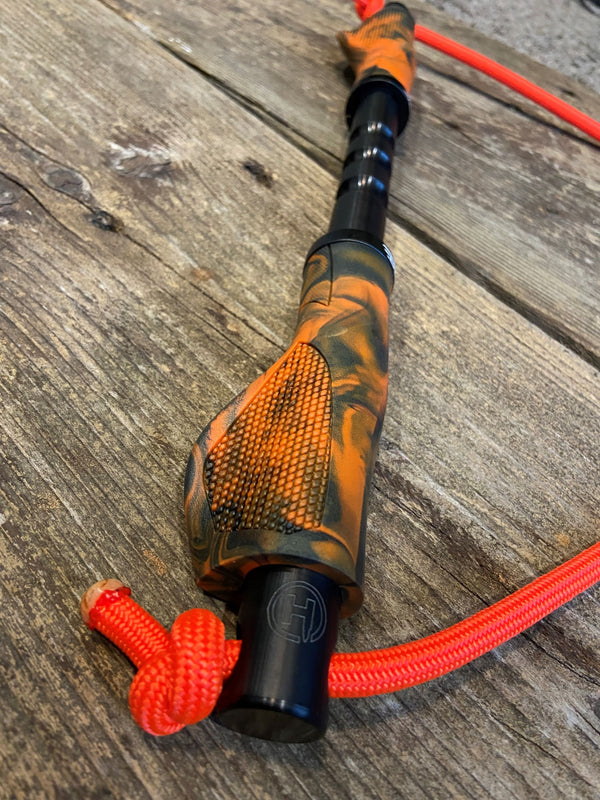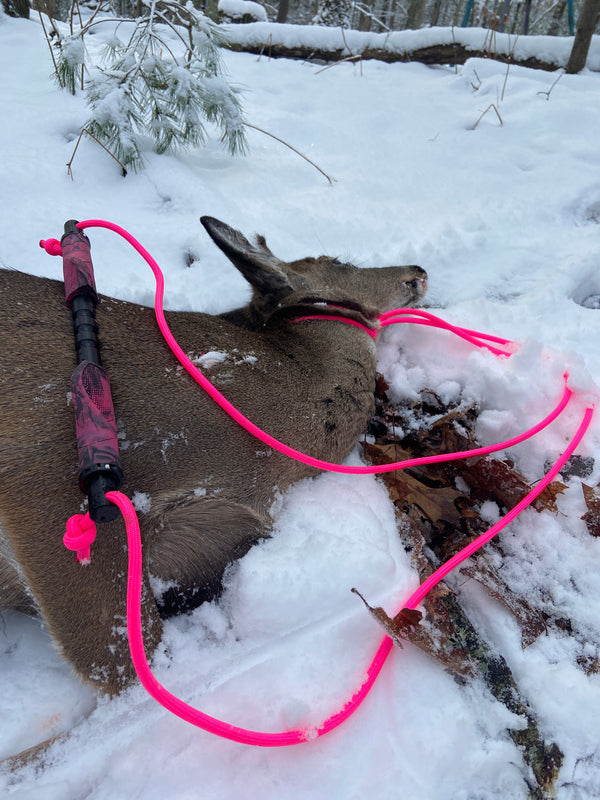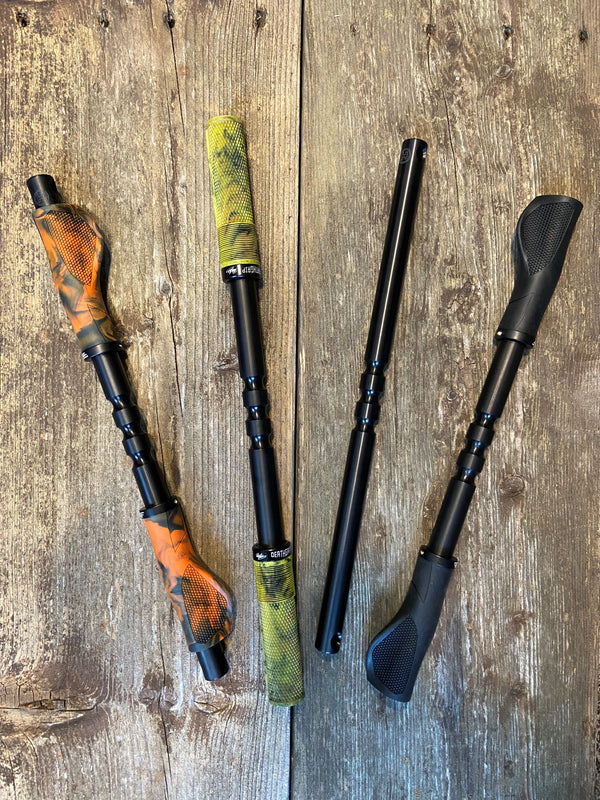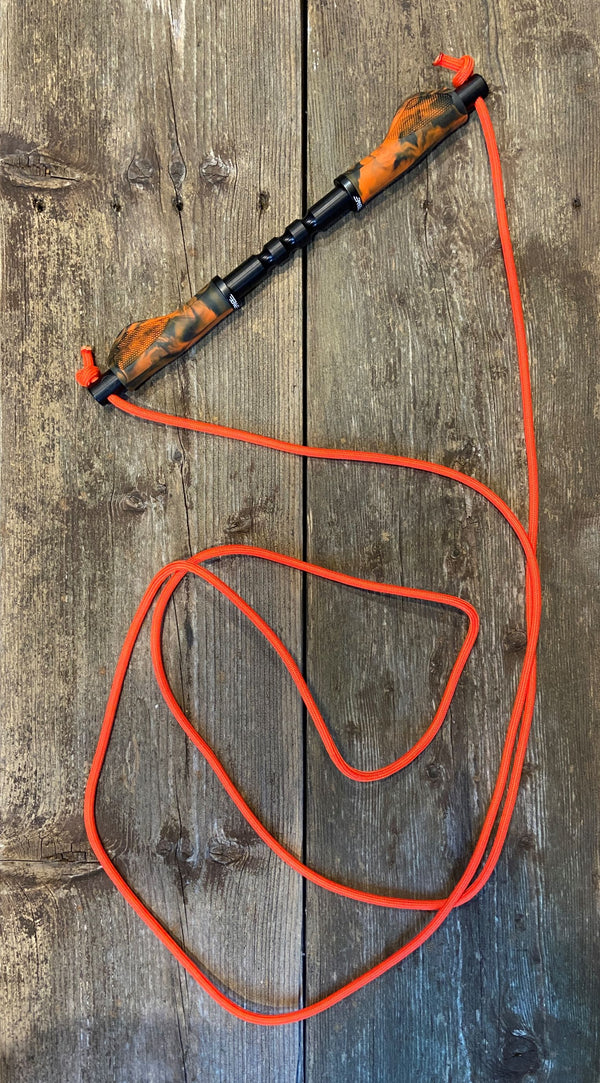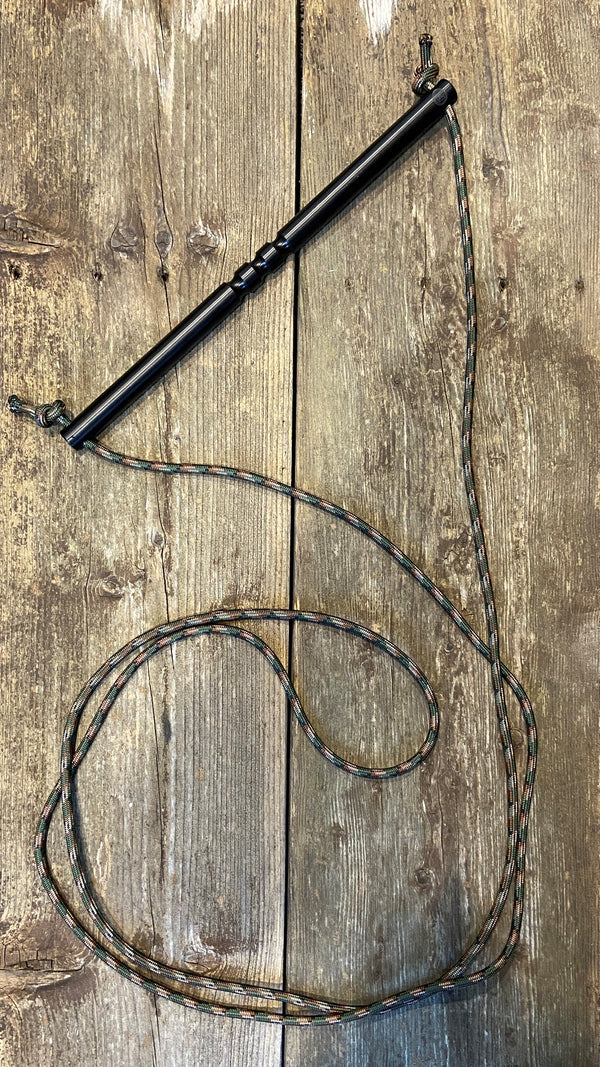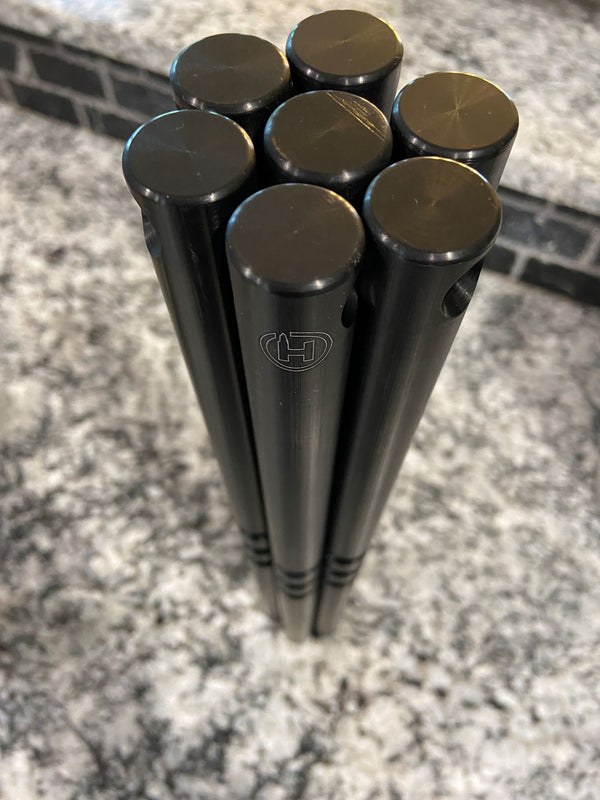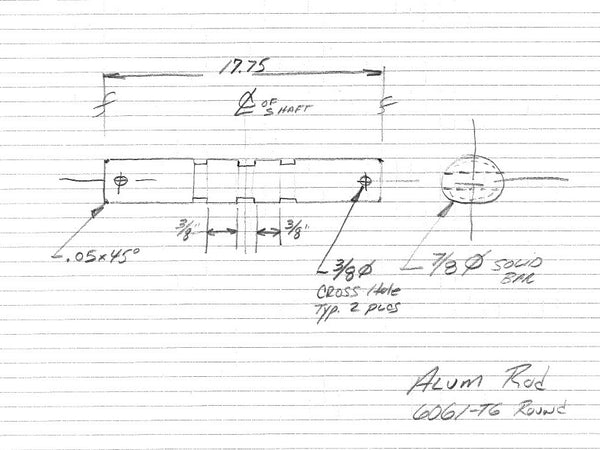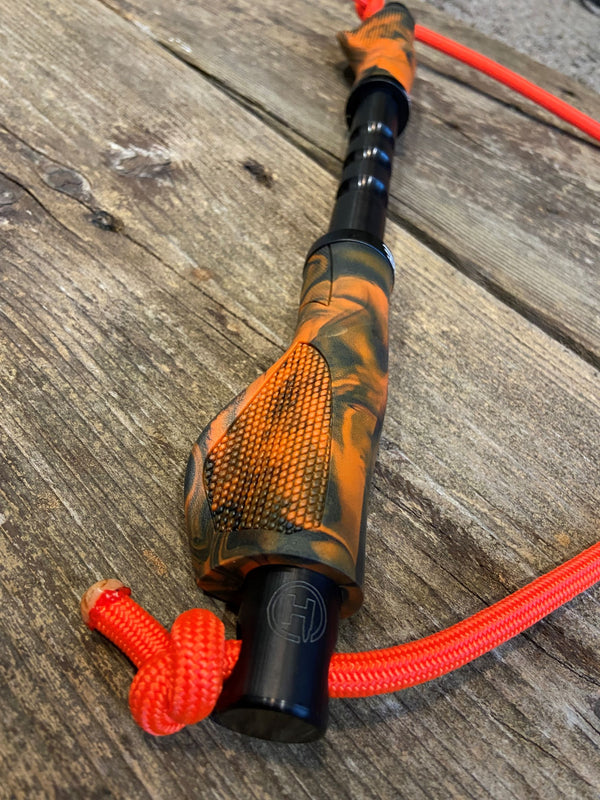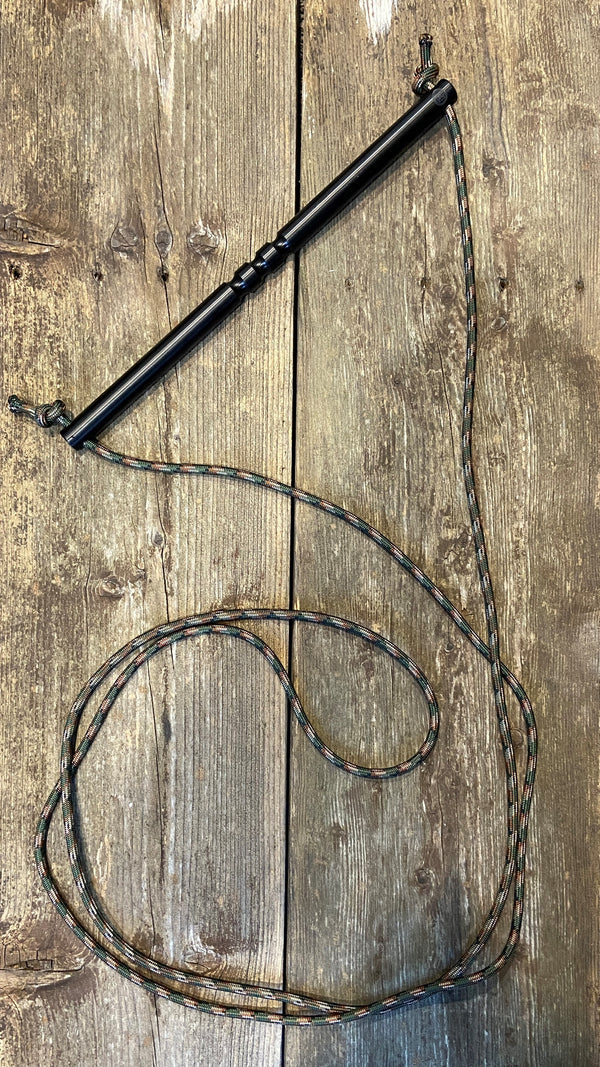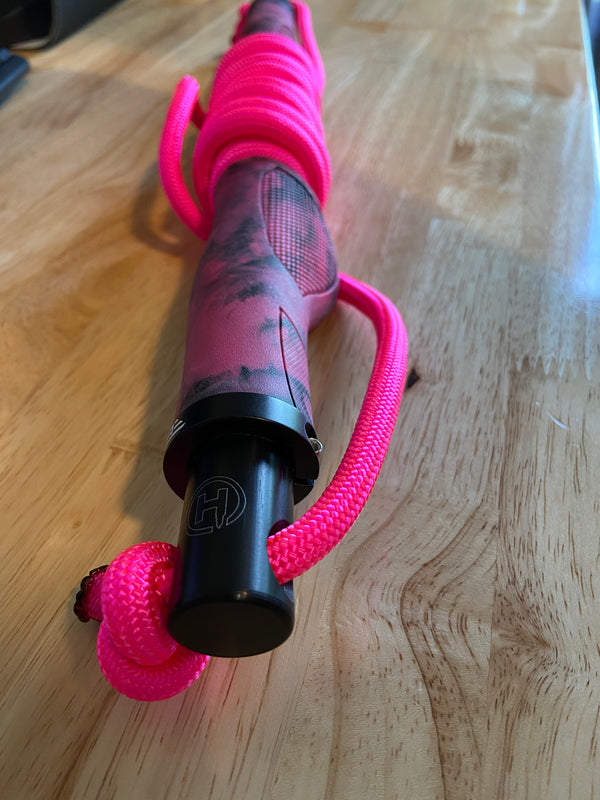 ***RUBBERIZED HAND GRIPS SOLD SEPARATELY***
A one-time purchase and Life-time of use.
Long drags, deep woods, flooded swamps, and miles of wide-open prairies: Made with the lone wolves of the hunting world in mind. Strong, lightweight, packs easily, designed to make long and difficult recovery treks a little bit easier for the die hard hunter.

Rod length +/- 17 inches and weighs in at +/-1lb
Plus, +/-12 foot of either 5/16" or 1/4" Paracord rope (1,000lb tensile strength)

Solid, Anodized Aluminum handle construction
7/8 diameter rod (fits standard-sized bike grips for customizations)
Doubles as a fish harvest Billie club (fishing club)
Won't rot, rust, or wear out.

***Note: Pictured with bike handle grips for illustrative purposes only
***PRODUCT DOES NOT COME WITH GRIPS***Contact us if you would like to know what product is featured here.