Custom RIFT 'Standard' Spoon - All Water Trolling Lures (All Season, Custom RIFT™) = 3.625" (1/3 oz.)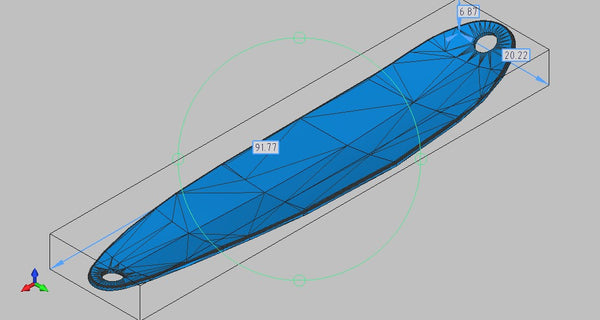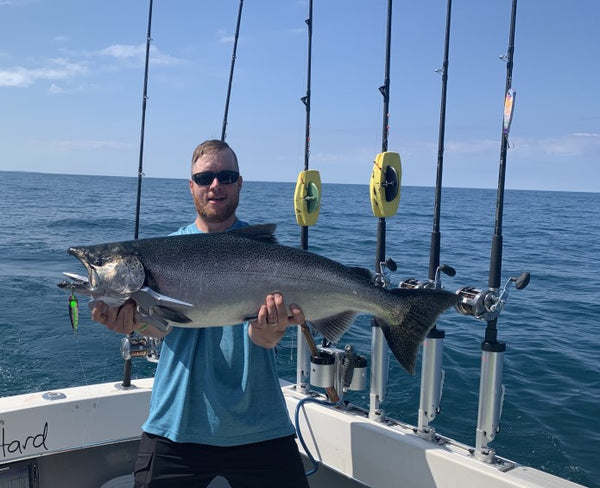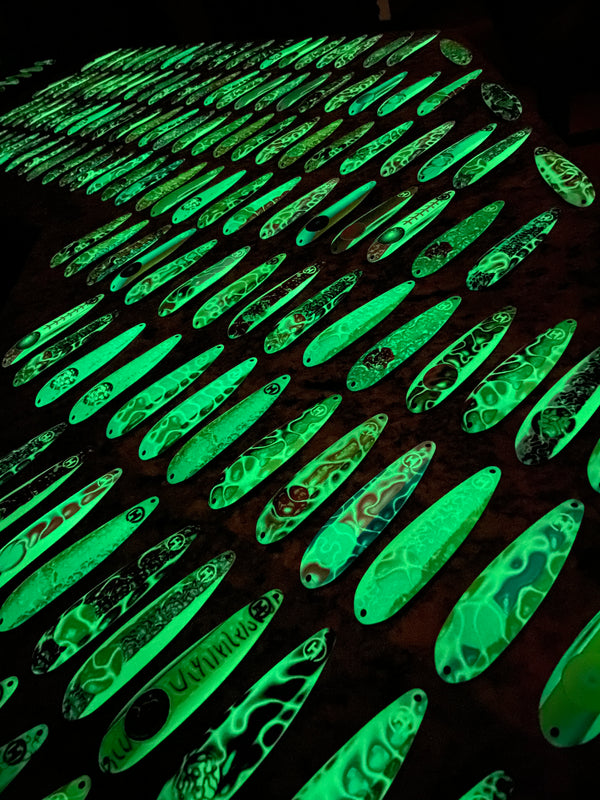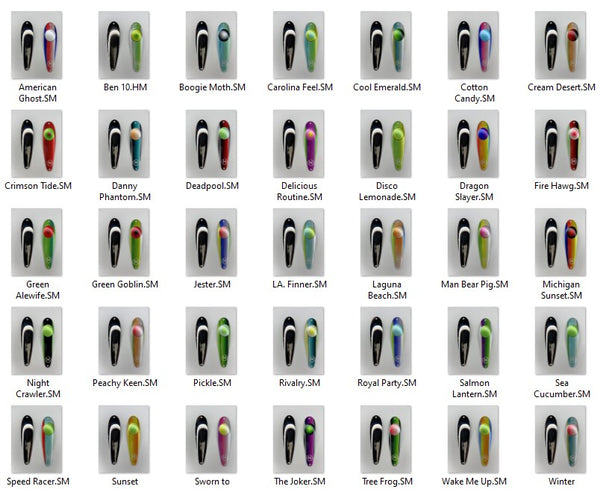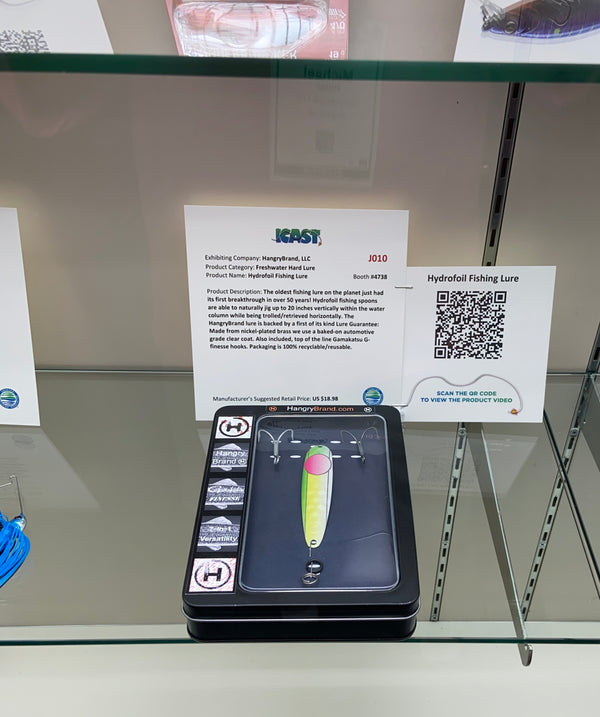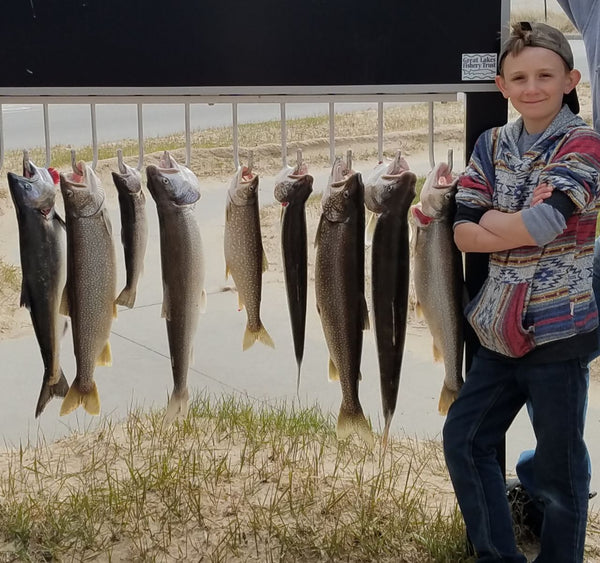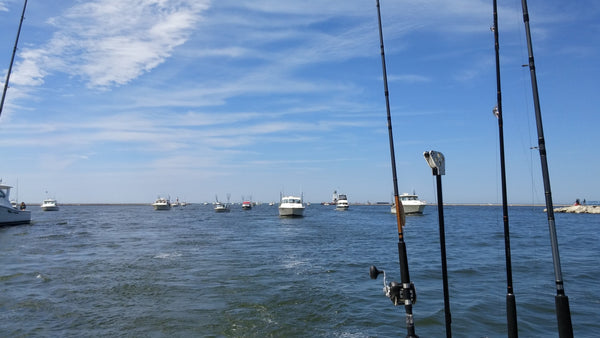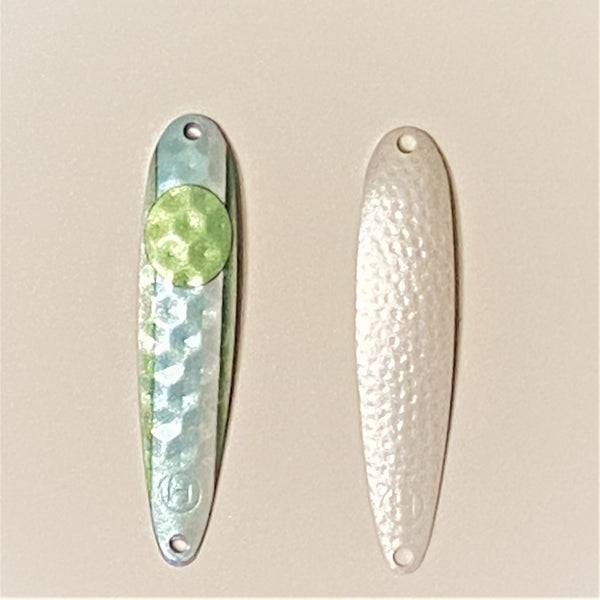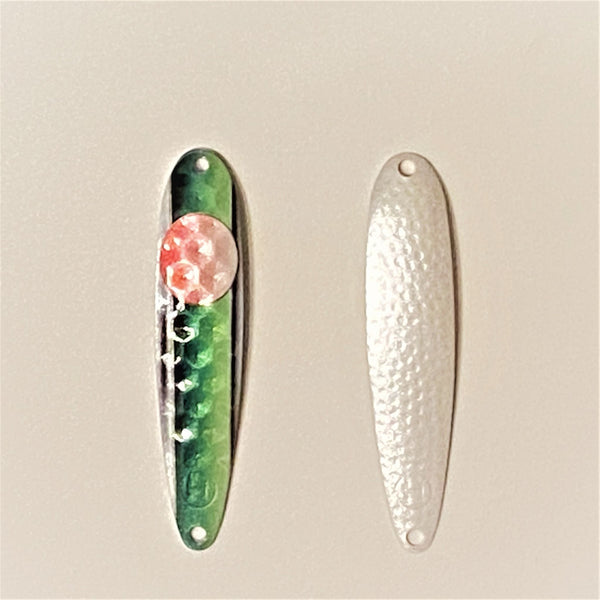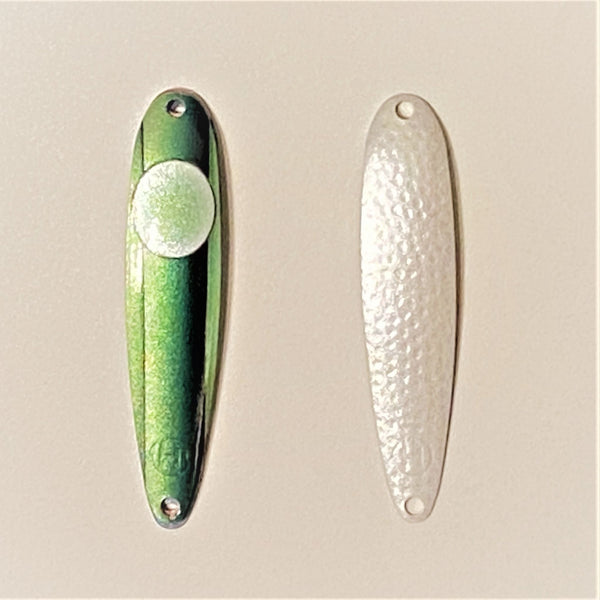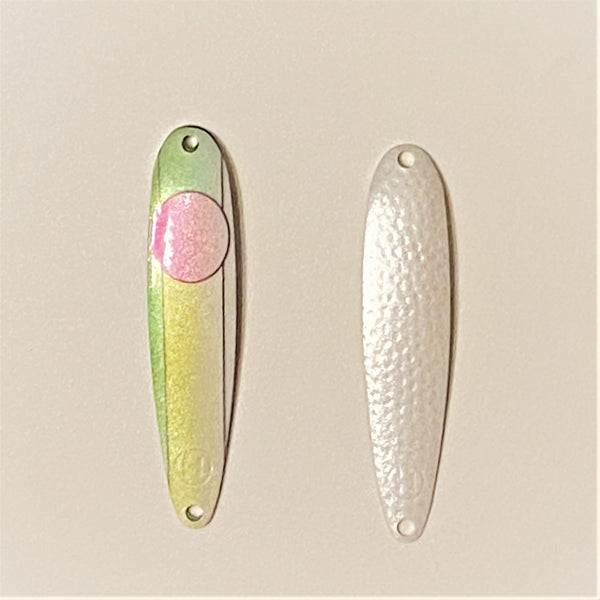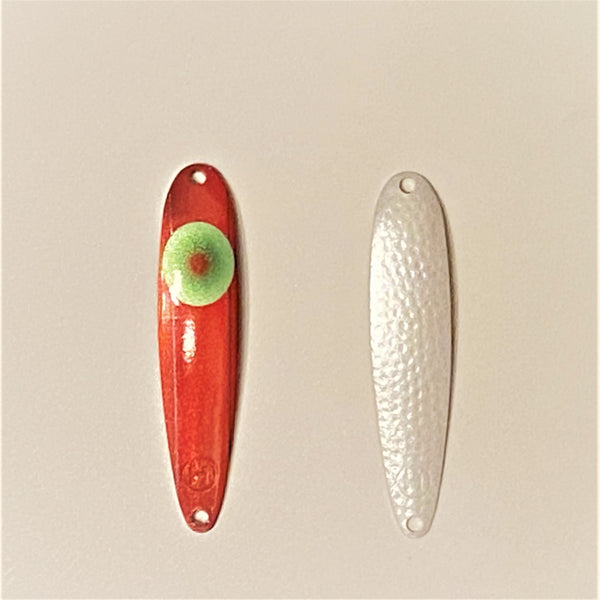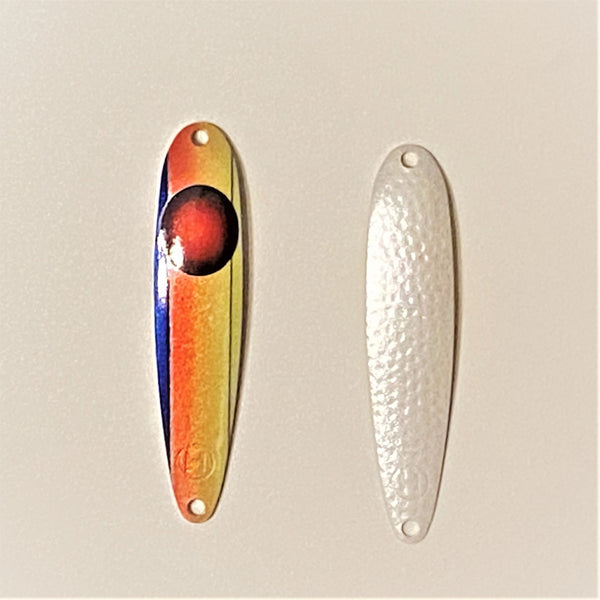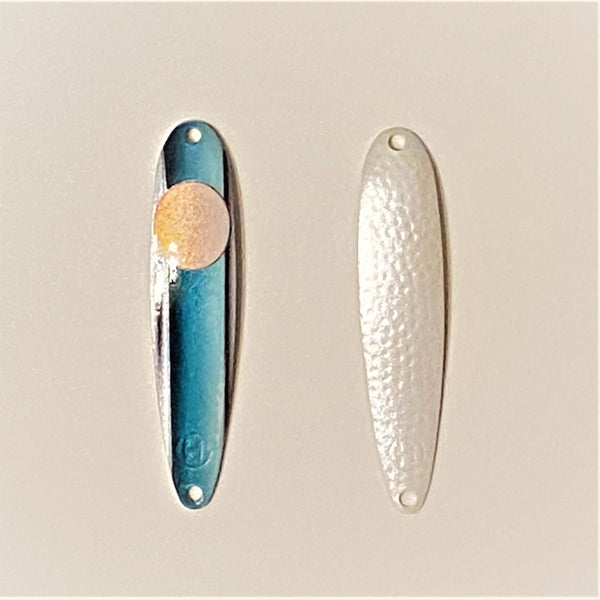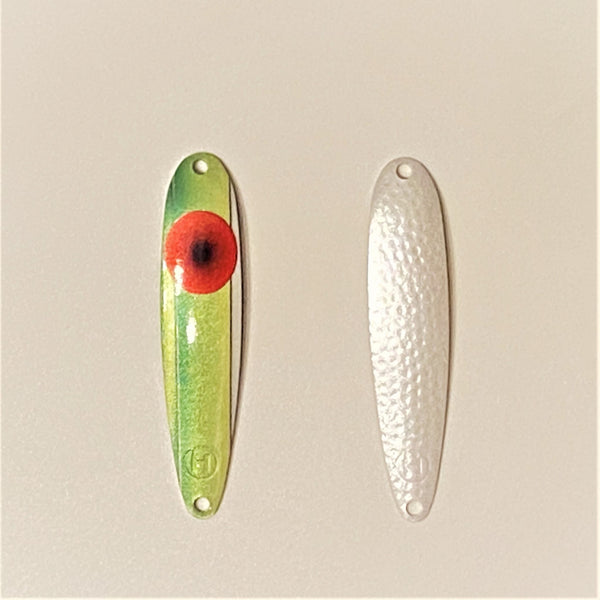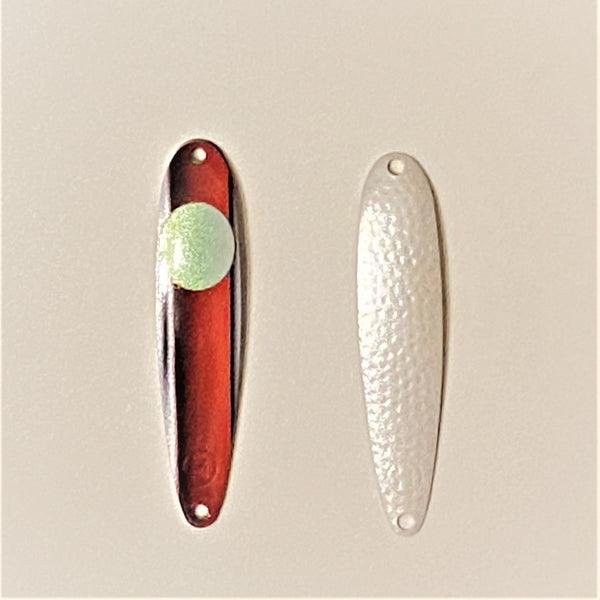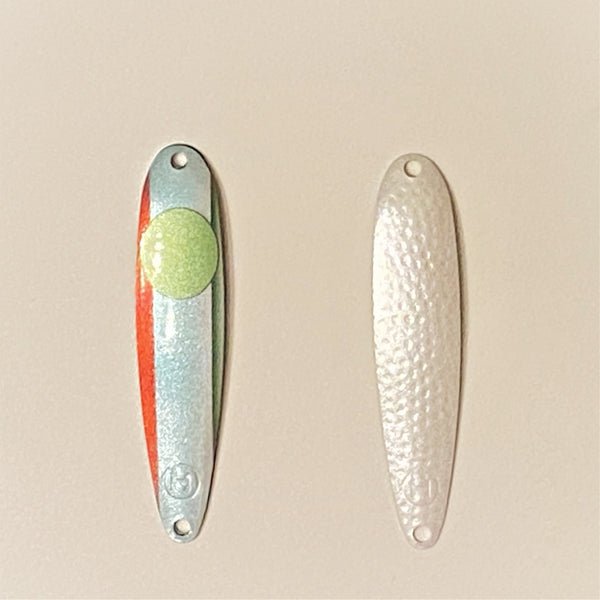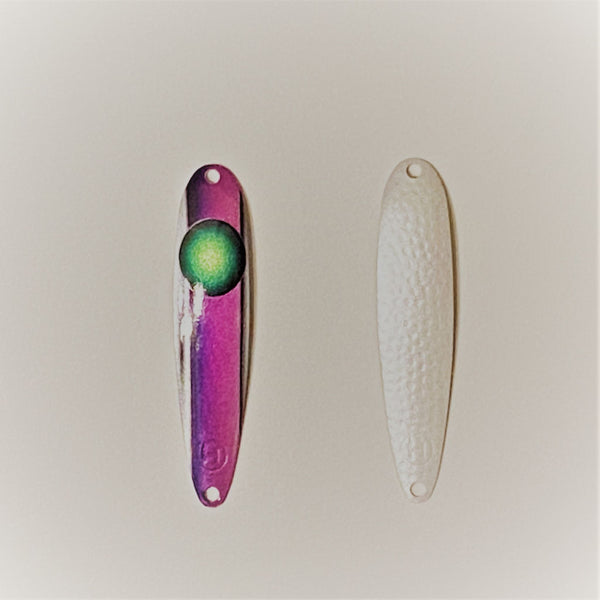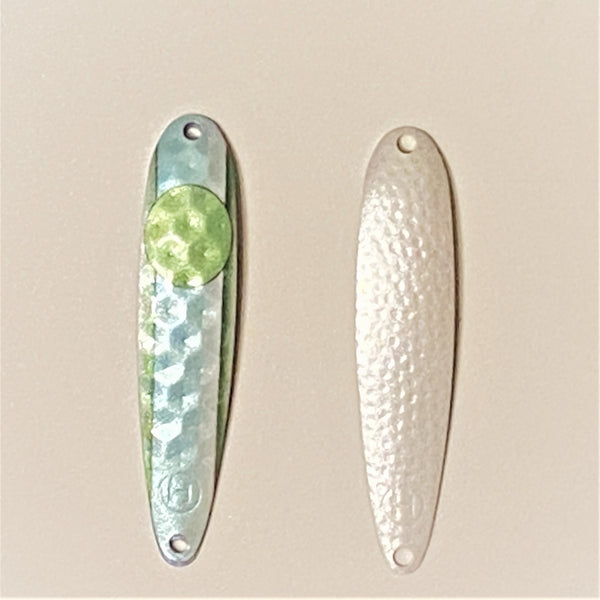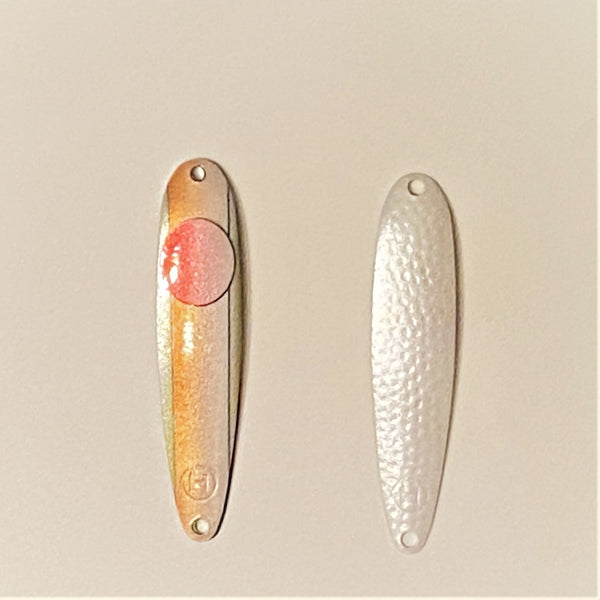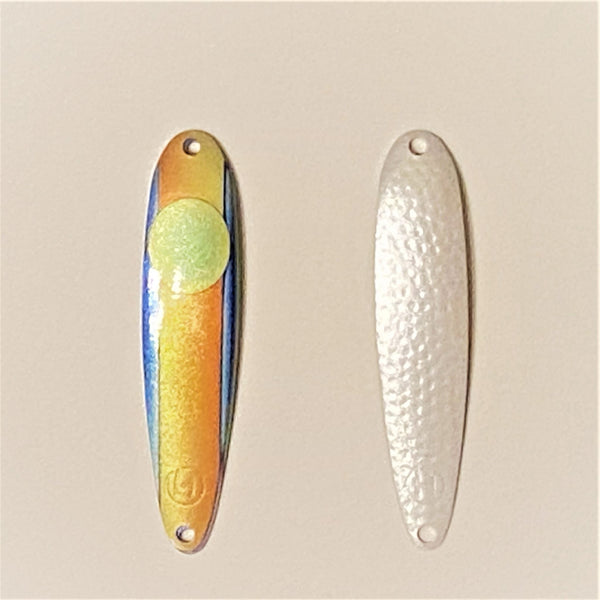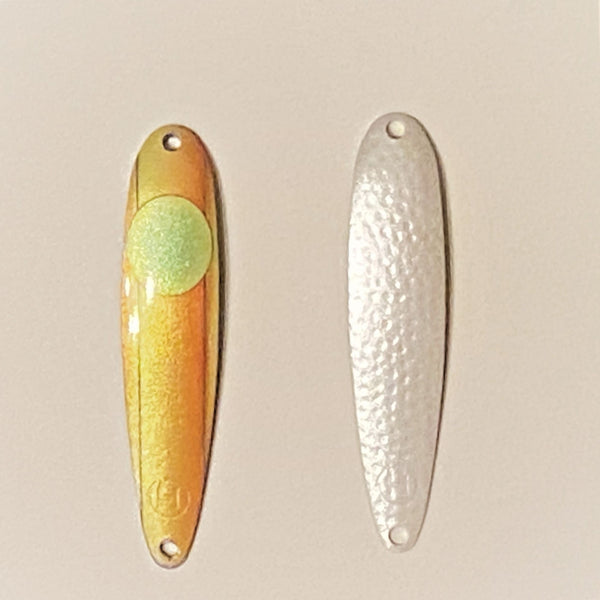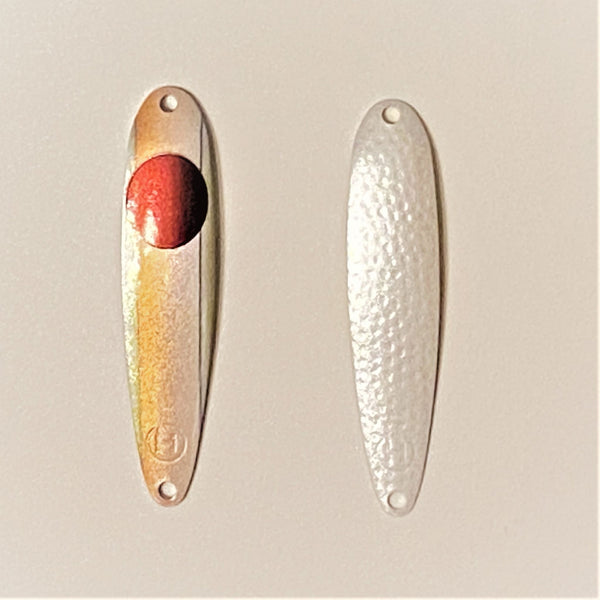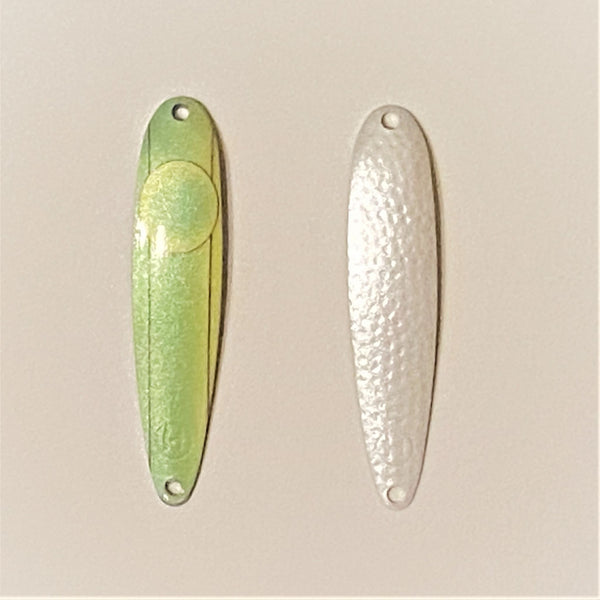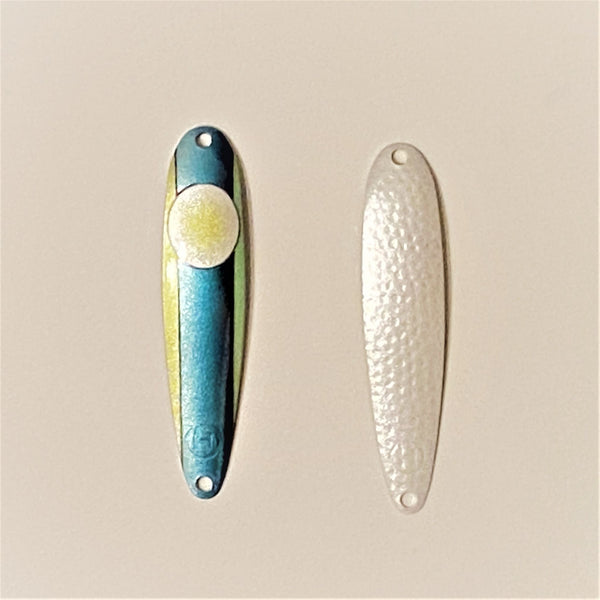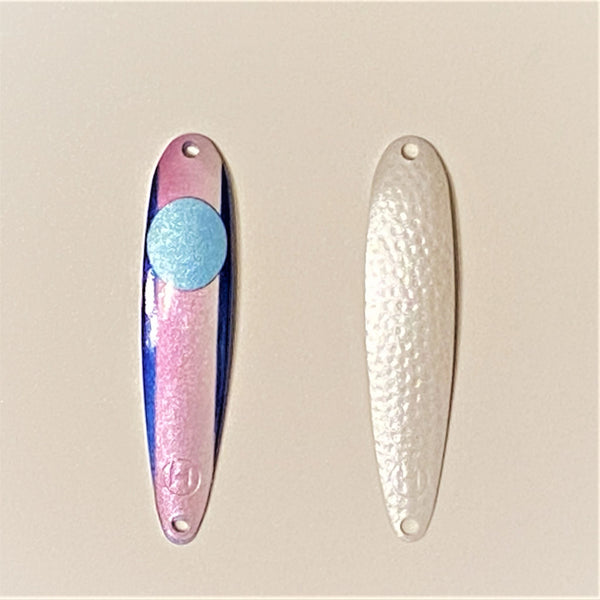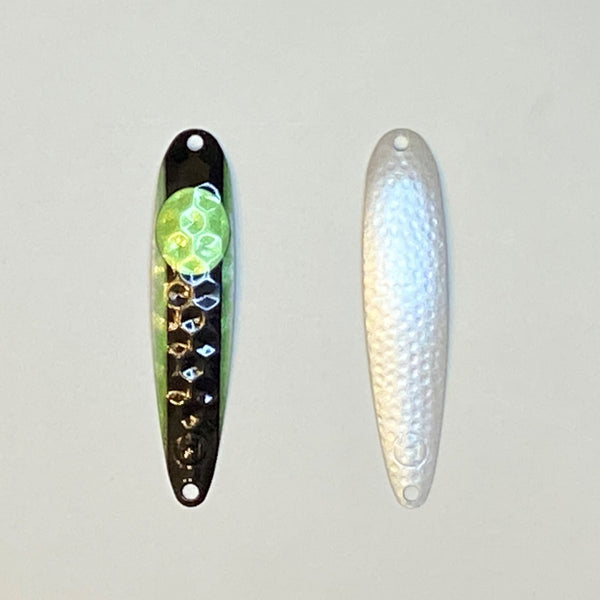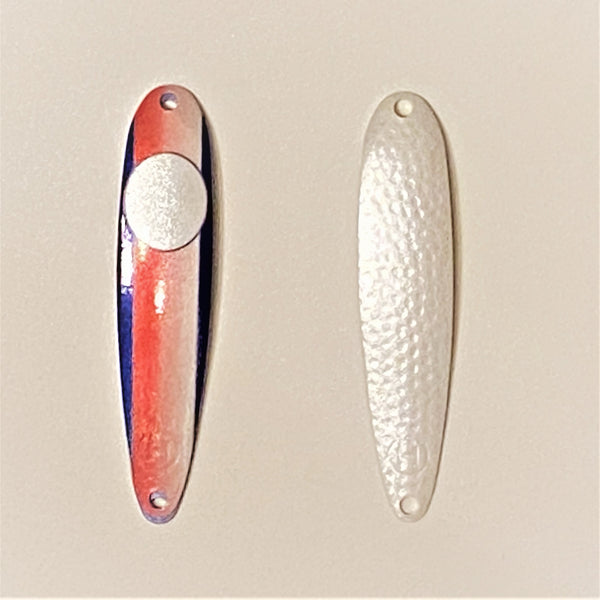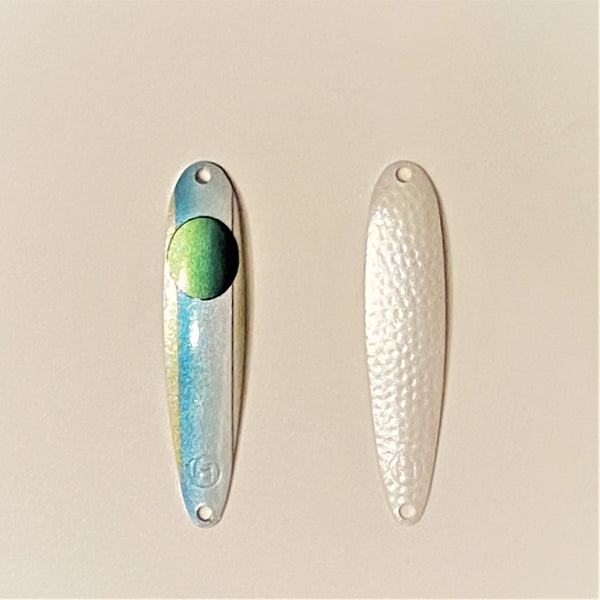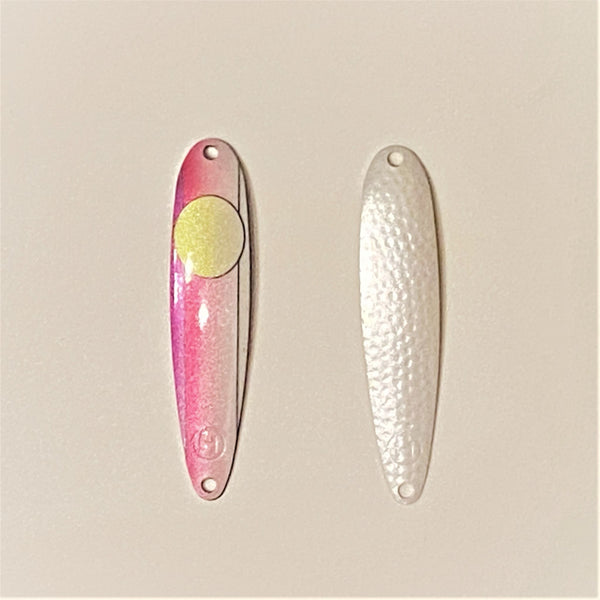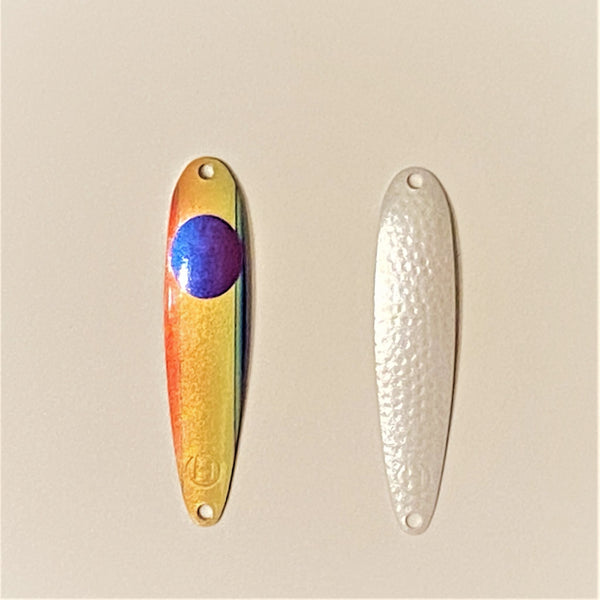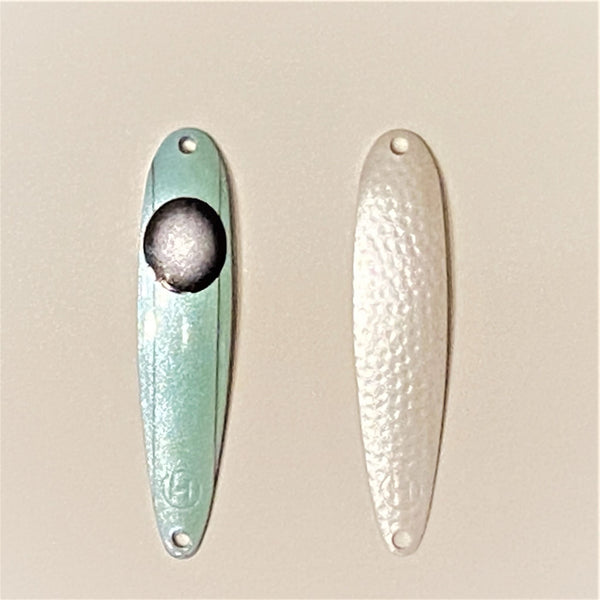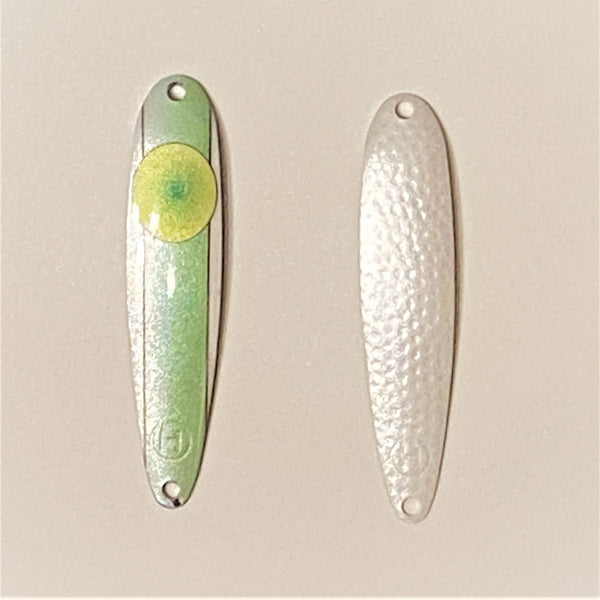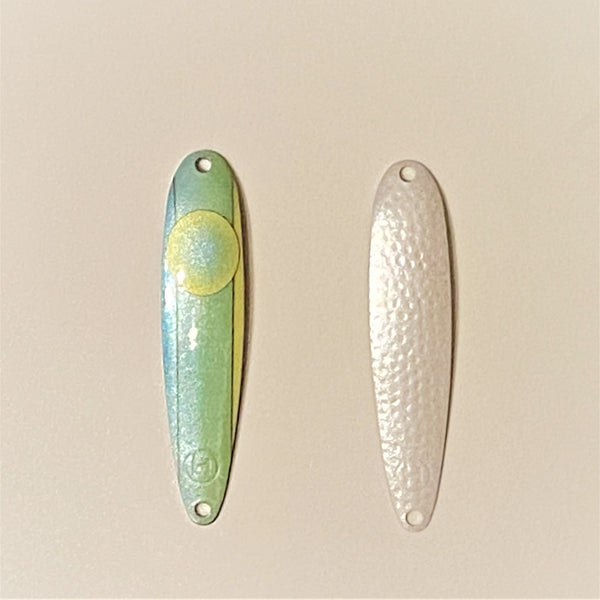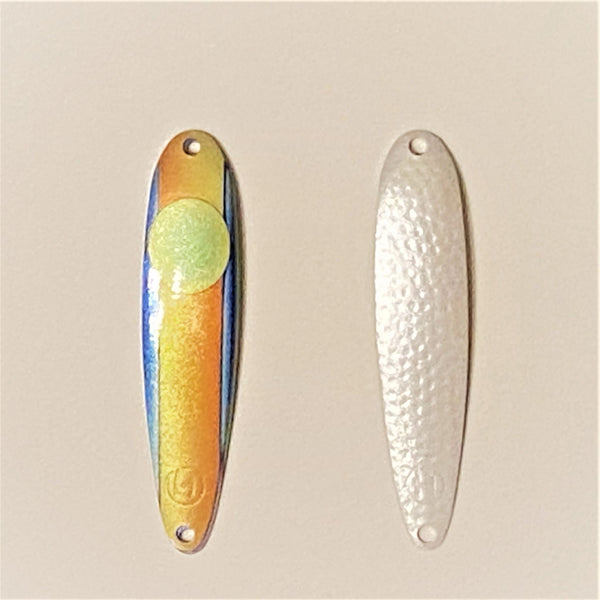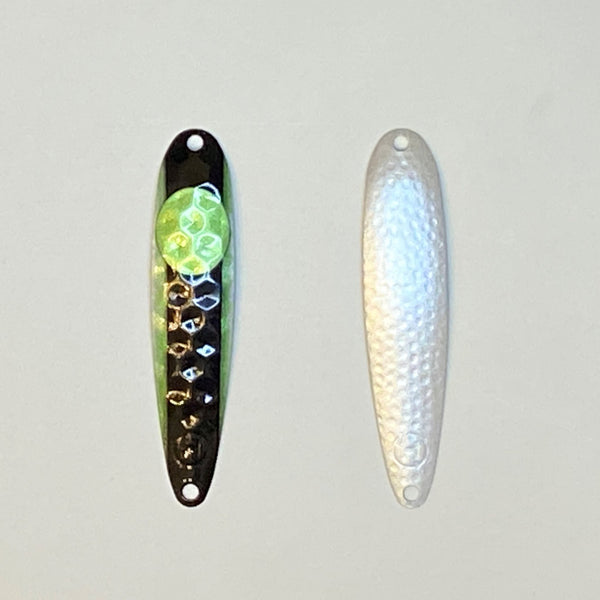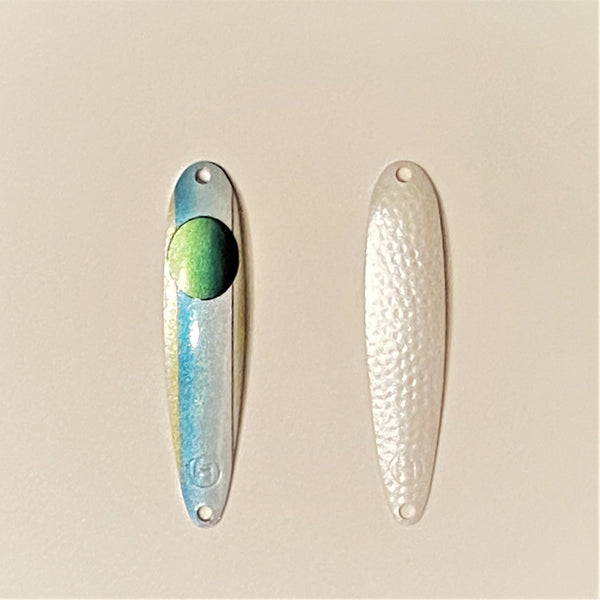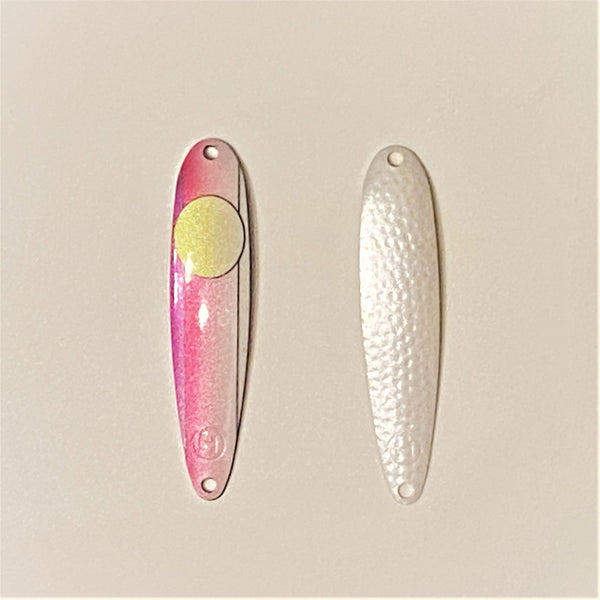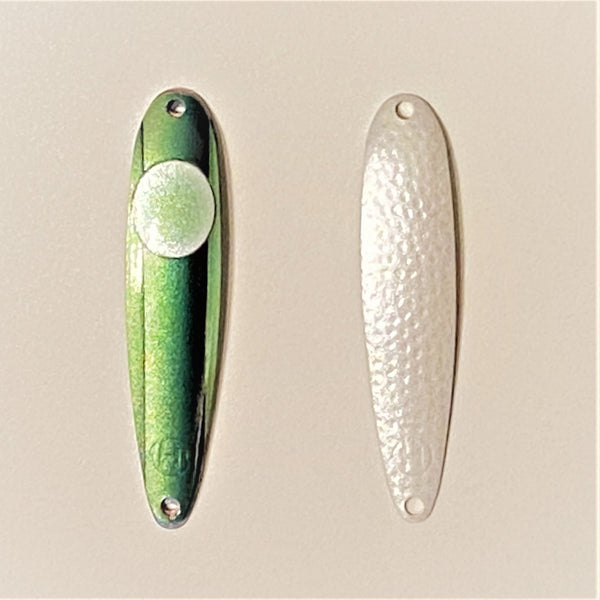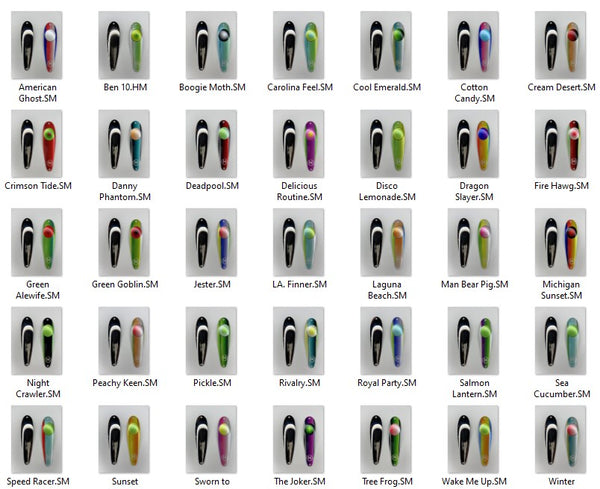 Hydrofoil lure action
From Spring Browns, to Summer Steelhead & Salmon, to Fall Muskie...there's just something about this lure that makes it our All-time, All-species, All-season, fan favorite. It could have something to due with how hard your net will have to work once you add this lure to your arsenal.
**NEW to Market** Beyond ordinary lies the extraordinary: Jigs while trolled! We promised to design Custom HangryBrand All Water Trolling Spoons and without disappointment we delivered. HangryBrand custom lures are manufactured using a proprietary set of one of a kind, machined Dies. Custom tooling matched with copyrighted illustrations and marine grade clearcoats are just the beginning of what this lure has in store.
Custom RIFT technology: The lure weights in at +/- 1/3 oz., Measures +/- 3.625 inches long, +/- 0.8125 inches wide, and is made from nickel-plated and polished brass. This balanced profile width as compared to it's overall length (22%), along with it's designated cupping, allows this lure to naturally RIFT (Rise Increment, Fall Tolerance) several feet within the water column. It accomplishes this up and down jigging action while being trolled, compelling more strikes!

Each All Water boxset comes with your spoon, a Gamakatsu G-finese treble hook, and stainless steel split-ring.
Packaging is 100% reusable or recyclable. A percentage of proceeds benefit Fish and Wild Game initiatives.
Warning: This package contains extremely sharp hooks which can cause serious injury if handled improperly. Keep out of reach of children.
Warning: This product can expose you to chemicals including nickel and lead, which are known to the State of California to cause cancer and birth defects or other reproductive harm. For more information, visit www.P65Warnings.ca.gov