Chatter Spoon™ Bass Caster, The Hangry BadAss™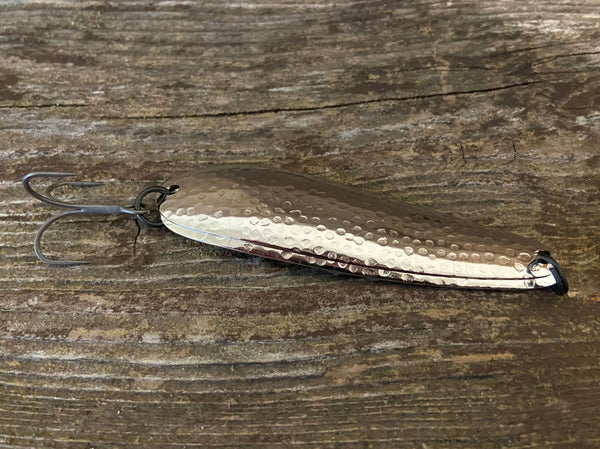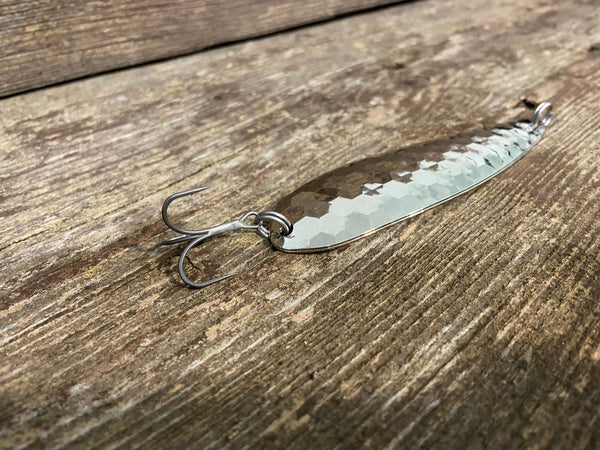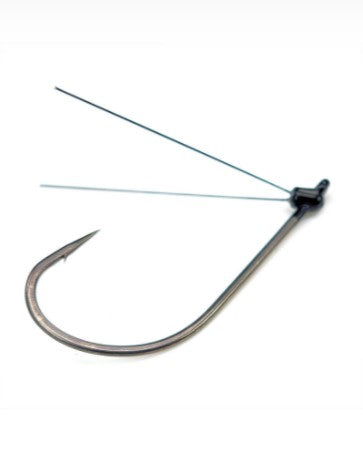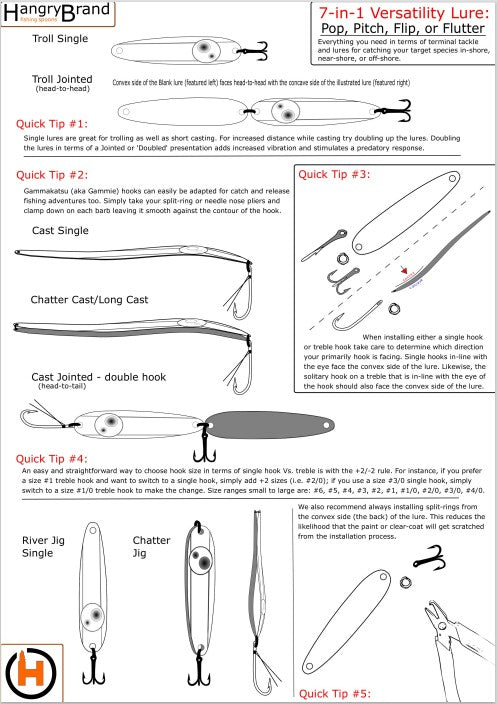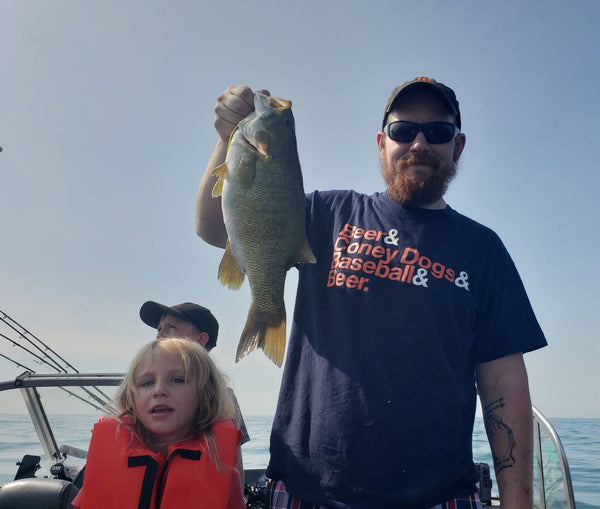 Hangry BadAss ChatterBass spoons are part of the HangryBrand™ MeanMouth™ Series. These Doubled flutter-style spoon are a hands down game changer.
Each of these pairs come with two identical lures, two sets of hooks (a G-finesse weedless & G-finesse treble), and two split-rings for varied use in any bass fishing program you may prefer. Doubling up your lures creates not only added weight and flash, but all the vibration you'll need as they chatter/rattle together!
Made from nickel-plated and polished brass.
Size & Weight options:
+/- 4.75" (1.1 oz.)
+/- 4.125" (1 oz.)
+/- 3.75" (4/5 oz.)
+/- 3.63" (3/4 oz.)
+/- 3.50" (1/2 oz.)
 Gamakatsu (Gammie) Hooks can easily be adapted for catch and release fishing adventures by lightly clamping down on the barbs with a pair of needle-nosed pliers.

Packaging is 100% reusable or recyclable. A percentage of proceeds benefit Fish and Wild Game initiatives.
Warning: This package contains extremely sharp hooks which can cause serious injury if handled improperly. Keep out of reach of children.
Warning: This product can expose you to chemicals including nickel and lead, which are known to the State of California to cause cancer and birth defects or other reproductive harm. For more information, visit www.P65Warnings.ca.gov