Design Your Own Custom Fishing Lure (x1)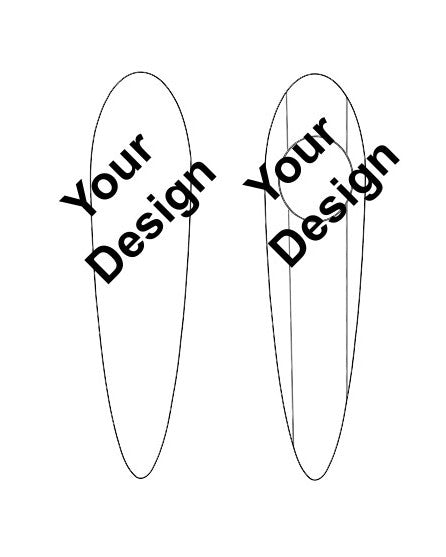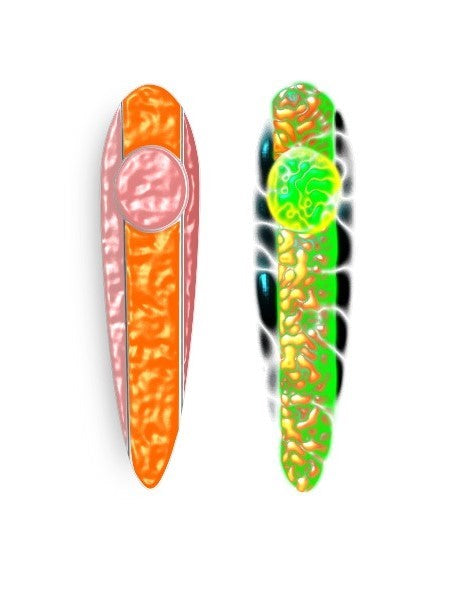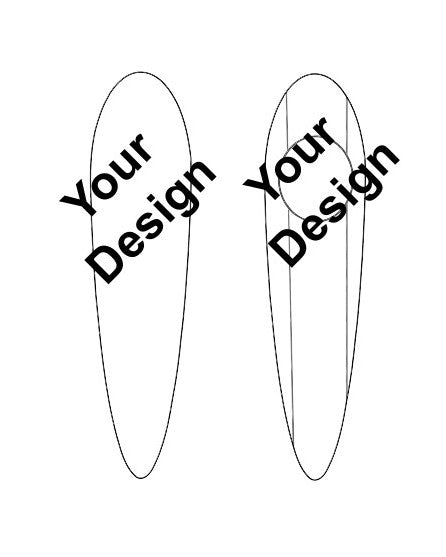 Step One
Purchase the number of Custom Lures you would like to have manufactured.

This is also where you select your lure size, and style.

Once your purchase is complete our team will be alerted and will be on the lookout for your email containing your unique design.
Step Two (Email your Design to HangryOutdoors@gmail.com)
You have several solutions for emailing your custom patterns:

Either email us your design in a PDF, EPS, JPG, TIFF, GIF, PNG, ZIP, or even a Word Doc., or

Simply take a picture with your smartphone and email us.
 Step Three (Communicate your A and B selections of preferred terminal tackle)
A.) Hook:

Gammie treble

VMC Permasteel

Gammie single

B.) Split Rings:

Stainless Steel (SS)

Black powdercoat (SS)
There's a reason why custom Bandits, custom Flicker shads, and custom Husky Jerks are all the rave. They work. Bass guys have known this for years: Paying $50, $100, or even $200 for custom lures isn't an expense for them, it's an investment in their future tournament aspirations. It's true that a custom lure does not a Professional Angler make. But it's also true that if you're fishing with a lure that your target species haven't seen 100+ times already, and someone else is fishing with a lure they have, you'll out fish them two (2) to one (1), hands down.
Look, you can absolutely catch fish with off-the-shelf lures, there's no doubt about it. What you can't have with all those lures is an advantage over the oldest and behaviorally, the wisest fish in any given body of water you happen to be fishing in. There's more. There's an indescribable satisfaction that comes from designing and building your own lure, taking that lure out, fishing it, and catching fish with a lure you built.
There again, there's a reason why avid outdoorsmen tie their own flies on the river. A reason too why many Anglers tie their own spawn bags. They want their lures to look a certain way. Bottom line, they want to catch more damn fish and they enjoy telling the stories about how they come up with their designs, how they build their lures, and what great results those efforts have proven. Besides, who has more knowledge about what designs work best for you, than you?
Packaging is 100% reusable or recyclable. A percentage of proceeds benefit Fish and Wild Game initiatives.
Warning: This package contains extremely sharp hooks which can cause serious injury if handled improperly. Keep out of reach of children.
Warning: This product can expose you to chemicals including nickel and lead, which are known to the State of California to cause cancer and birth defects or other reproductive harm. For more information, visit www.P65Warnings.ca.gov